Avos Project - Opera Singing
Opera Singing - Mariangela Sicilia
Teacher: Mariangela Sicilia
We present a vocal research course dedicated to opera singers who want to focus on, improve and/or evolve their functional potential in order to perform at high level, combining body awareness and interpretative study. 
The course is addressed to professional or aspiring opera singers, graduates, undergraduates or postgraduates.
4 meetings:
21-22 january 2022
4-5 february 2022
8-9 april 2022
13-14 may 2022
On the teacher's recommendation, it will be possible to take part in the masterclass with Ian Bostridge at a reduced cost of €100 instead of €300.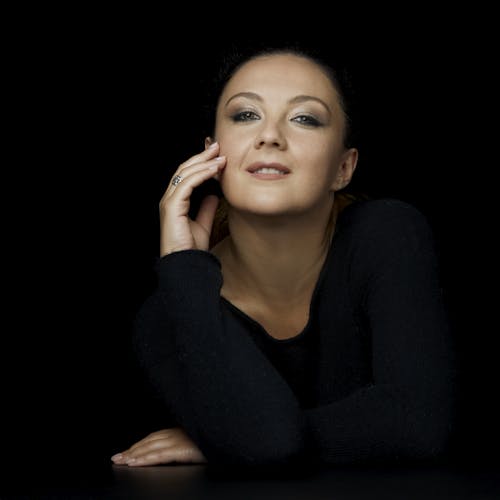 Work-sessions with specialistics
Stefano Montanari "Il cantante e il direttore d'orchestra"
Quali sono le richieste di un direttore d'orchestra in una prova musicale con il cantante? Come prepararsi al meglio per debuttare un ruolo? Sono pronto a sostenere il ruolo e a cantarlo con l'orchestra?
Stefano Giannini "Il cantante ed il maestro collaboratore"
Sono pronto a sostenere un ruolo? So leggere la partitura per rendere al meglio le indicazioni del compositore? Sono pronto a cantare con un'orchestra? Cosa devo sapere prima di lavorare con un direttore d'orchestra?
Rosetta Cucchi "Il cantante e il regista"
Cosa si aspetta un regista da me? Conosco il ruolo e sono pronto per un debutto? Quando la recitazione viene incontro al canto e viceversa? Ho acquisito delle competenze attoriali sufficienti per calcare il palcoscenico?
Mariangela Sicilia "La musica vocale da camera italiana"
Che relazione intercorre tra la musica da camera italiana e l'opera? Studio interpretativo del repertorio cameristico.
Per l'allievo è possibile iscriversi singolarmente a ciascun workshop indipendentemente dal corso di canto vedi sezione Costi.
Ian Bostridge - 22, 23, 24 april 2021
Here the list of options for Opera Singing Course
| | Description | Cost |
| --- | --- | --- |
| | Opera Singing - Mariangela Sicilia (4 meetings, 2H each) | €600 |
| | Each workshop | €200 |
| | Masterclass (Bostridge) | €300 |
| | All the workshops (Giannini, Cucchi, Montanari) | €480 |
| | Opera Singing + workshops + Ian Bostridge Masterclass | €1100 |