Courses
Teacher: Mirko Landoni
The course includes individual meetings on a bi-weekly or monthly basis. The training will focus on both technical aspects of the French horn and elements of performance psychology.
All regular courses will begin in October 2023 and end in June 2024.
Final concerts are scheduled in June 2024.
In September 2023, make-up classes are scheduled, at the teacher's discretion, up to a maximum of 3 hours per student.
Costs
Membership fee: 100€
All fees paid are refundable only in the event that the School does not activate the course or if Avos Project cannot guarantee the continuation of the course.
| | Number of hours | Cost |
| --- | --- | --- |
| | 8 hours | €700 |
| | 16 hours | €1200 |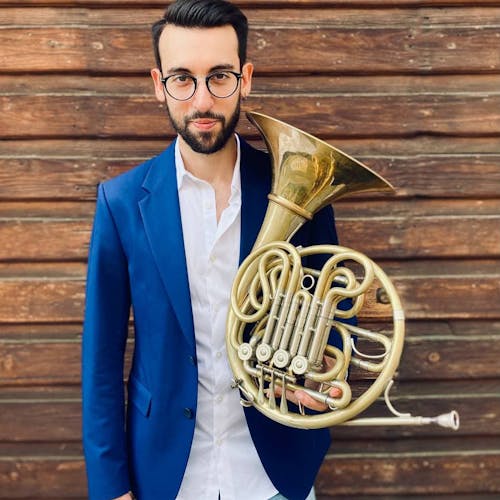 Instrumental technique for brass
Group course
Duration: 16 meetings during the year 2023/2024
The course, taught by Mirko Landoni, will focus on the school of Arnold Jacobs, master and mentor to generations of brass players around the world, and the technical, physical and mental aspects required to play a brass instrument efficiently.
The course is open to all brass players.
The course will start with a minimum of 5 participants.
Total cost: € 800
Cost for those enrolled in the Advanced Horn Course: €500